ICYMI: Ann Osman: 'I Will Definitely Miss Walking Out With The Malaysian Flag On My Back'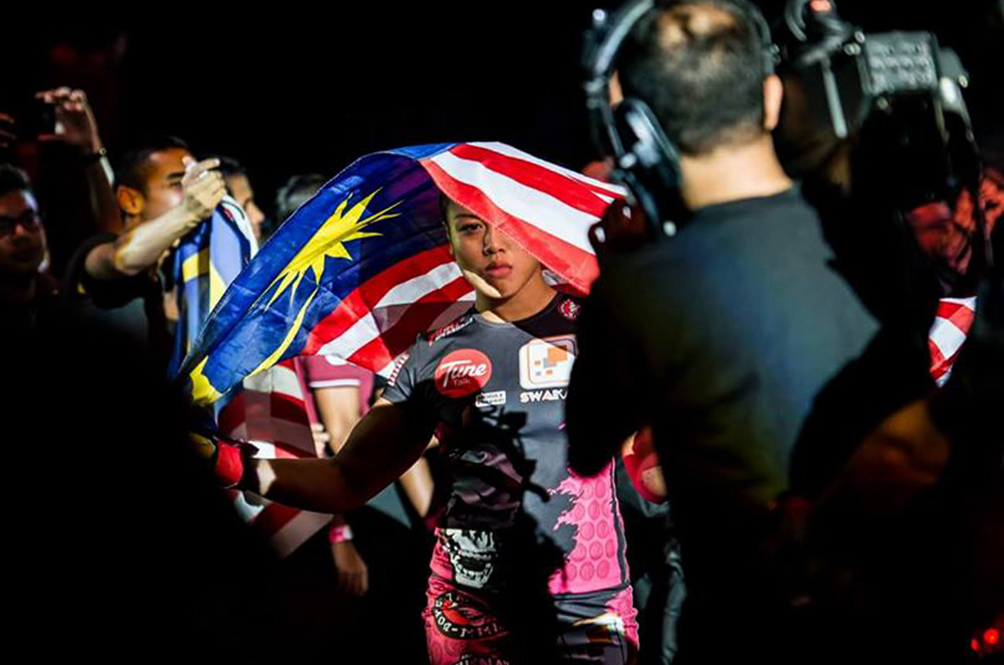 'In the red corner, standing at 160cm tall, representing Borneo Tribal Squad MMA, from Malaysia. Presenting…Ann 'Athena' Osman!'

Strutting down the ramp with Fat Joe & Remy Ma's "All The Way Up" blasting in the background and the Malaysian flag plastered across her back, Ann 'Athena' Osman only has one thing on her mind: win.

And the moment she enters the octagon, she puts on a show. For 25 brutal minutes, Ann Osman only has her opponent in her sights. She'll throw fast jabs, right and left hooks, powerful kicks (while receiving some, of course), she'll try and pin her opponent on the floor; anything she can to knock her opponent out.

Most days, she emerged victorious. The sight of her standing in the center of the octagon, raising the Jalur Gemilang on top of her head with the crowd singing her name is indeed, truly, a sight to behold.

And that's a sight we will miss.
Read More Here>>>>Source: Ann Osman: 'I Will Definitely Miss Walking Out With The Malaysian Flag On My Back' | News | Rojak Daily
(8)