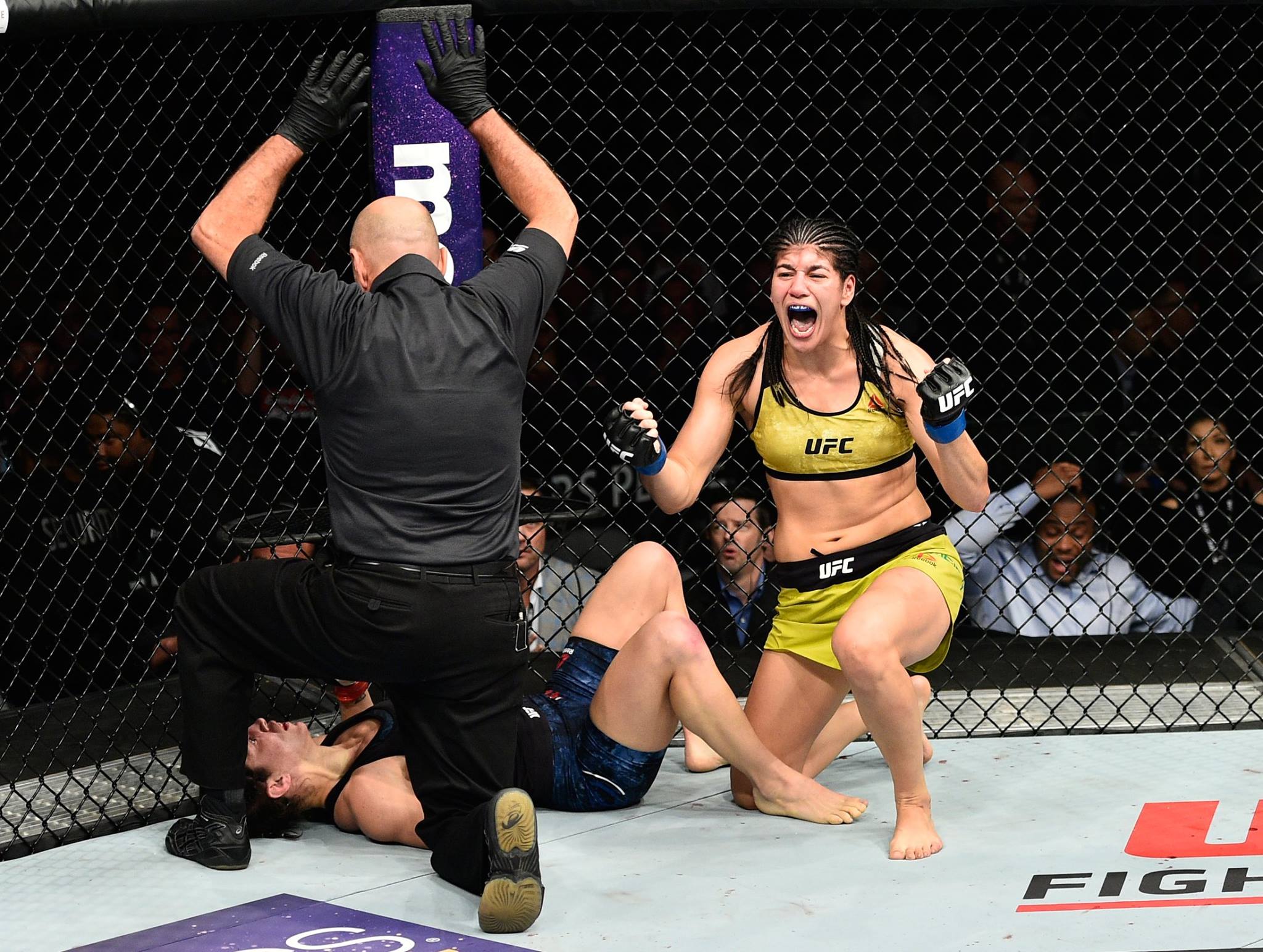 Ketlen Vieira did a impossible task of the night submitting silver meadlist Sarah McMann with sick arm triangle choke in the second round of their scheduled three round match. Heavily favored McMann coming into this fight was caught off her game when Ketlen made an impressive takedown and finally getting that choke that ended the match.
Ketlen stayed undefeated moving up to (9-0) (3-0) in the UFC Sara McMann goes down to (11-4) (5-4) in the UFC with McMann struggling in this match she will have to go back to the drawing board and work on becoming a contender again after all the work she put in 3 wins in a row.
Congrats Ketlen on the win that was a sneaky and slick submission tonight!
Sara's not the only one with a death squeeze.#UFC215 pic.twitter.com/TsxsFMzAl4

— Jonnyboy (@Jonnyboy_6969) September 10, 2017
(19)