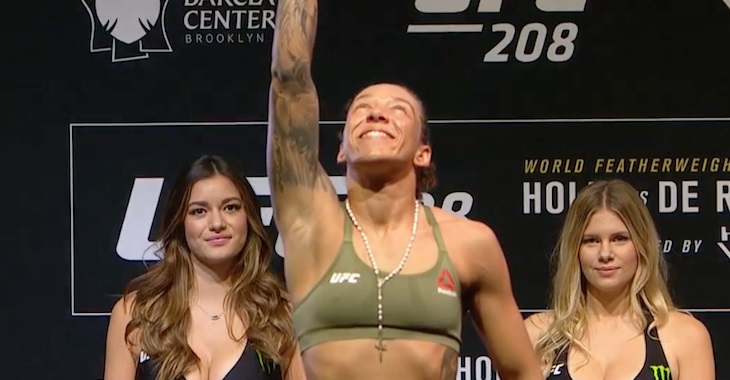 Both fighters were handed suspension per the Athletic Commission out of New York, Germaine de Randamie will be taking some time off to tend too her hand since it was injured in a fight with Larissa Pacheco back in 2015 and yes that was almost two years ago.
If anything this could be used as a ploy to hold off committing to a fight with Cyborg for the title right away and gives her a chance to defend her title with someone else.
Cyborg has claimed in the past that she needs time to prepare for a fight but that was for 140lbs so not sure what would it would take to make 145lbs? Does she need the same amount of time to prepare? We shall see in the coming months. Cyborg is also under pending suspension with USADA for violating the substance abuse policy and is looking at a one year suspension.
With the possible suspension for Cyborg that might give Germaine the chance to defend her title a few times when she gets back from her injury.
The suspension are below:
Germaine de Randamie: suspended a minimum 30 days pending commission clearance
Holly Holm: suspended a minimum 45 days pending commission clearance
(0)