ROAD FC schedule 2017 1st half All Female Card Coming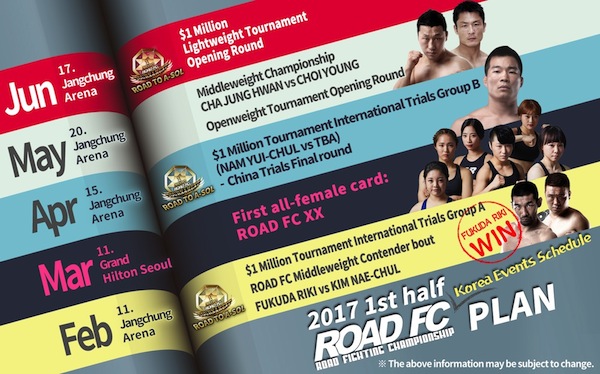 March 11 – ROAD FC XX

Grand Hilton Convention Centre – The first all-female card ROAD FC XX will be launched. The highest level of female competitors in MMA and other combat sports will be showcased, and hot prospects will have their chance to shine. ROAD FC will work to develop the exposure and opportunities for all women in MMA.
Source: ROAD FC schedule 2017 1st half
(3)